Center for Neuroscience Diversity
According to NIH NIMHD (National Institute on Minority Health & Health Disparities), one of America's greatest challenges is reducing the profound disparity in health status of its racial and ethnic minority, rural, low-income, and other underserved populations.
In 2022 April, FDA released "Diversity Plans to Improve Enrollment of Participants from Underrepresented Racial and Ethnic Populations in Clinical Trials Guidance for Industry" guidance "to provide recommendations to sponsors developing medical products on the approach for developing a Race and Ethnicity Diversity Plan (henceforth referred to as the "Plan") to enroll representative numbers of participants from underrepresented racial and ethnic populations in the United States, such as Black or African American, Hispanic/Latino, Indigenous and Native American, Asian, Native Hawaiian and other Pacific Islanders, and other persons of color in clinical trials.  Individuals from these populations are frequently underrepresented in biomedical research despite having a disproportionate disease burden for certain diseases relative to their proportional representation in the general population. Adequate representation of these populations in clinical trials and studies supporting regulatory submissions helps ensure that the data generated in the development program reflect the racial and ethnic diversity of the population expected to use the medical product if approved and may potentially identify effects on safety or efficacy outcom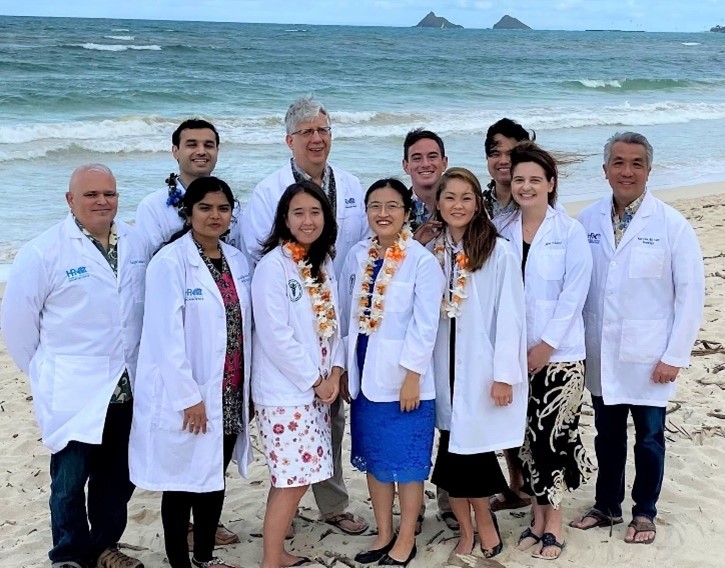 es that may be associated with or occur more frequently within these populations."
According to 2020 US census Bureau, Asian is the 2nd fastest growing minority after Hispanics and yet, it is one of the most under-represented groups in any US clinical trials. We believe Hawaii can play an important role in reducing the disparity in minority participation & engagement in clinical trials or research especially for minority groups as defined by NIH National Institute on Minority Health & Health Disparities (NIMHD)
Asian Americans (7% of US & over 40% of Hawaii's population)
Native Hawaiians and Pacific islanders (10% of Hawaii's population)
Underserved rural population (94% Hawaii's landmass)
Hawaii is one of the most diverse US states and one of 6 states with majority minority population and home to several NIMHD designated US health disparity populations.   Our team focus on promoting and collecting data on Hawaii's diverse population to enhance scientific knowledge and designing interventions to improve health outcomes by improving health care access, reduce health disparities especially for minorities like Asians, Native Hawaiians and other Pacific islanders and underserved and underrepresented groups.
Hawaii Pacific Neuroscience (HPN) robust clinical and academic clinical and translational research programs is on the forefront of working with NIH & biomedical organizations to fosters a culture of innovation and collaboration and is recognized nationally for our work in neuroscience research.  Whether our physicians investigators & partners are in the lab exploring science to understand a disease process, working in the clinic with patients on a clinical trial, collaborating with our global partners on trial conception, design and IND application, our focus, commitment, and our hearts will always be to our serve our patients and their precious ohana (families) and to improve their quality of life
The Hawaii Center for Neuroscience Diversity working collaboratively with the Clinical Research Center (CRC) is fully staffed with full time investigators and credentialed, experienced and qualified research raters and staff.
The CRC is a highly sought after site and have a national reputation for successful completion and recruitment including rapid site start up.   The CRC has successfully completed over 100 clinical trials and actively involved in investigations of: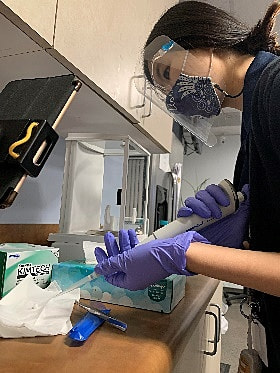 Alzheimer's, MCI, Preclinical and other related neurodegenerative disorders
Parkinson's, & other movement disorders including Huntington's chorea, tremors
Epilepsy, Seizures including acute abortive therapies in overnight EMU
MS, Neuroimmunology, Vaccine research
Pain, Headache, Migraines research
Neuromuscular including myasthenia gravis
Concussion, traumatic brain injury
Narcolepsy and other sleep disorders
Stroke and Neurovascular research
Neurodevice, neuromodulation studies
Rare Neurological Diseases
Few recent examples of successfully investigated, FDA approved and launched products include Cenobamate for Epilepsy, Inbrija for Parkinson's, Kesimpta for MS, Daridorexant for Insomnia in recent years. 
See list of active recruiting clinical trials. 
Fully Equipped & Experienced Phase 0, I, II, III and IV Trial Capable
The Neuroscience Center with its Centers of Excellence for disease specific disorders are fully integrated so that patients have easy access to the benefits of world class groundbreaking clinical research at the Clinical Research Center specially equipped with:
Brain Research, Innovation
& Translation Laboratory
The Neuroscience Center for Diversity Advancement works closely with BRITL which foster collaboration, bench to bedside translation and a culture of innovation and collaboration between departments, centers, institutions, and outside organizations. 
Physicians and scientists of diverse backgrounds work closely within and across centers, institutes, and schools to collaborate whether they are basic laboratory-based scientists, bio statisticians or clinicians to encourage cross disciplinary translation bench to bedside research.  Our diverse faculty also mentor aspiring diverse residents, medical students & select graduate and undergraduate students under the  "Brain Research, Innovation and Translation Lab (BRITL) Neuroscience Scholar Program" and the Hawaii Neuroscience Summer Internship Program (SIP).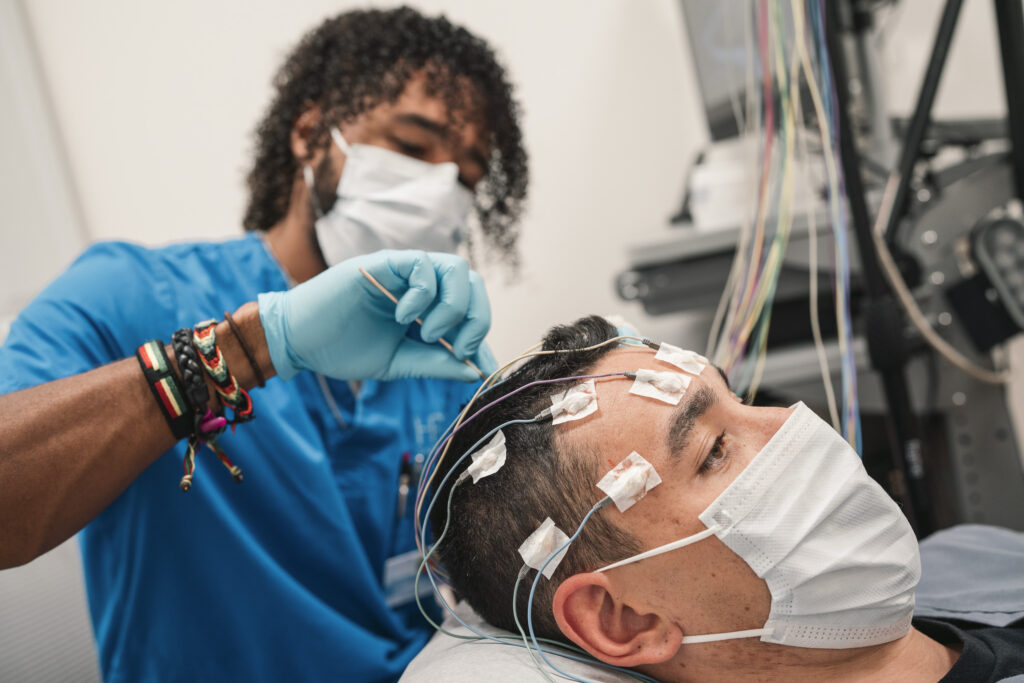 Research Assistants/Medical Students: Connor Goo (Lead), Hannah Bulosan, Theodore Huo, Stephanie Matsuura, Edward Weldon IV
As of April 2022, Hawaii Neuro COVID Clinic is 1 of 16 US sites selected by NIH to serve as a participating site for the NeuoCOVID Project.
The NeuroCOVID project has been initiated at New York University Langone Health to create and maintain a national resource documenting and studying neurological complications of COVID-19 funded by NINDS, NIH National Center for Advancing Translational Sciences through its Clinical and Translational Science Awards Program.
COVID-19 Neuro Databank: The databank will collect information on adults, children with confirmed COVID-19 infection to assess neurological symptoms such as fatigue, brain fog, headache, loss of smell & taste, pain, numbness, autonomic dysfunction and others.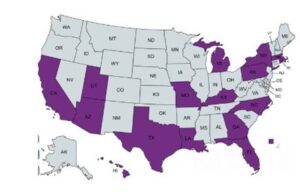 COVID-19 Neuro Biobank: The biobank will collect a wide variety of biosamples, including blood, plasma, cerebrospinal fluid, and tissue, from patients who have COVID-19 and experience neurological complications.
More Information: Hawaii Neuro COVID Clinic or NIH website, NYU website
Can EEG Patterns Predict Onset of Preclinical Alzheimer's Disease?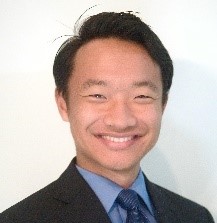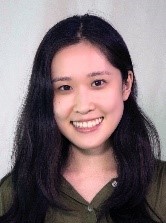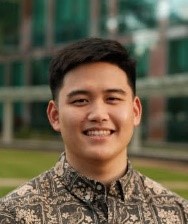 Research Assistants: Medical Students Enze Ma, Charissa Tan, Nathan Kim
HPN BRITL Brain mapping research lab. is dedicated to studying how neuronal cortical networks interact with the external environment through neurophysiologic and neuroimaging modalities. The integration of behavioral neuroscience, neurophysiology and bio signal processing knowledge is translated into developing better understanding of cortical physiology and how to improve quality of life of those suffering from neurological disorders
Evaluating the Relationship Between Pain and Disability in Lumbar Radiculopathy Patients in Hawaii Undergoing Conservative Pain Treatment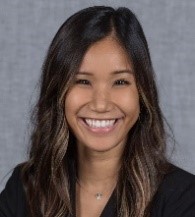 Research Assistants/Medical Students: Amanda Chau
While the numeric rating scale (NRS) is a commonly used in assessing pain intensity, it only captures one dimension of a patient's pain experience and may not necessarily reflect the extent of a patient's resulting disability and their actual capacity to participate in daily activities. Can a patient with lumbar radiculopathy be completely rid of pain, yet still only gain back minimal functional capacity? This retrospective study will investigate the relationship between traditional NRS questionnaires and patients' level of disability or dependence according to the Rankin Scale. Doing so can help us better identify patient outcomes related to functional capacity following conservative pain treatment in lumbar radiculopathy patients.
Can Mild to Moderate Exercise Modalities actually Enhance Recovery Following Traumatic Brain Injury?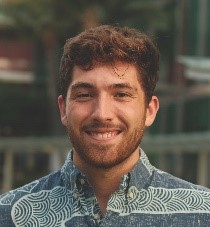 Research Assistants/Medical Students: Edward Weldon, I
Long standing literature has shown that contact sports and strenuous exercise should be avoided following traumatic brain injury (TBI).. The majority of this research focuses on treadmill aerobic exercise which may be jarring to the patient's recovering brain. Furthermore, for patients with concurrent lower body injuries, treadmill exercise may not be possible. However, emerging literature indicates that some level of mild to moderate exercise may enhance patients' recovery time.  We aim to analyze TBI patients' exercise modalities and patterns following TBI in order to identify effective exercises that improve symptoms and recovery time. Chart review to identify demographics, TBI severity, discharge from hospital time.
Investigating CPAP Adherence Rates Among Sleep Apnea Patients in Hawaii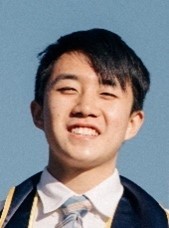 Research Assistants/Medical Students: Theodore Huo
Continuous positive airway pressure (CPAP) is considered the gold standard treatment for patients with obstructive sleep apnea (OSA). Unfortunately, CPAP is known to be related to issues with adherence, with many patients abandoning the device or using it infrequently. However, adherence rates have not been described extensively in isolated, racially diverse island populations like those in Hawaii. The purpose of our project is to investigate CPAP adherence rates in Hawaii among patients with OSA who were treated at the Sleep and Insomnia Center at Hawaii Pacific Neuroscience
Utilization of a Risk Acuity Scorecard for Comparison of Stroke Pre and Post Therapeutic Lifestyle Intervention Efficacy?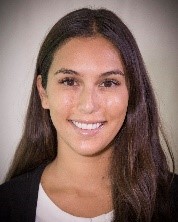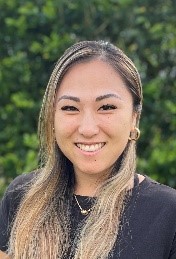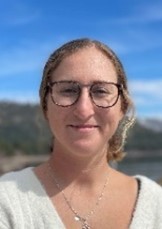 Research Assistants/Medical Students: Vanessa Rubel, Hannah Bulosan, Stephanie Matsuura,

Lifestyle interventions are a way to prevent, treat, and reverse diseases. The risk factors for stroke (i.e. obesity, hypertension, diabetes, smoking, etc.) are addressed by behavioral changes implemented by an individual undergoing therapeutic lifestyle intervention. By introduction of the Lifestyle Medicine Assessment (LMA) tool at the initial entry of a stroke patient into therapeutic lifestyle intervention we are able to capture subjective information and quantify that data into five objectively measurable domains- connectedness, movement, nutrition, recovery, and substance use. Our study will determine if a six month therapeutic lifestyle intervention produces any significant changes within deficient domains and across all five domains as reflected in the Lifestyle Score Total. These scores will also be assessed by grouping of patients based on their initial risk acuity scorecard categorization of: low, moderate, or high risk.
Does Parkinson's Disease Patients with Depression have a Worse Outcome Compared to Those without Depression?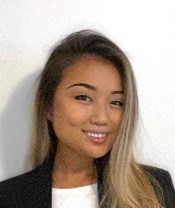 Research Assistants/Medical Students: ZoeAnn Kon
In patients with Parkinson's disease (PD), depression is the most common psychiatric comorbidity and is often under-diagnosed and under-recognized. This can lead to worsened outcomes for patients and caregivers. To find the prevalence of depression in patients with PD at our institution using the Patient Health Questionnaire (PHQ-2). We retrospectively reviewed patients at the Hawaii Parkinson's Disease & Movement Disorders with PD. Including patients on sleeping medications and antidepressants using two self-rating scales (Zung Self-rating Depression Scale and 15-item Geriatric Depression Scale).
Analyzing Barriers & Methods to Improve Clinical Trial Participation among Minority Population especially Asians and Native Hawaiian & Pacific Islands in Alzheimer's Disease Research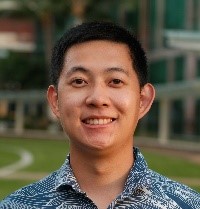 Research Assistants/Medical Students: Anson Lee
Alzheimer's disease (AD) is the most common neurodegenerative disorder in the United States and disproportionately burdens minority populations. However, clinical AD trials regularly face a shortage of eligible participants numbering in the thousands and this number is set to increase in the next several years. Previous research into barriers to clinical trial participation has found that economic constraints, structural and logistical obstacles, a lack of trust in medical institutions, or a scarcity of information about clinical trials, all negatively impact recruitment efforts. Amongst ethnic minority populations, Native Hawaiians and Pacific Islanders (NHPI), as well as Asians are the most underrepresented with Pacific islanders frequently found absent in AD clinical research. Minority representation is a key part of the generalizability of trial results, so identifying how ethnic minority engagement can be bolstered is crucial. This study explores the barriers to AD clinical trial participation in patients diagnosed with AD or mild cognitive impairment (MCI) in Hawai'i, the state with the largest relative population of Asian and NHPI individuals in the U.S.
Does Headaches Disrupt Quality of Life Different in Minority Population?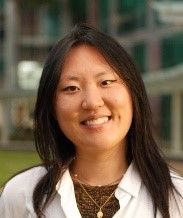 Research Assistants: Medical Students Michelle Lu

Headaches of all kinds, including tension headaches, cluster headaches, migraines, trigeminal neuralgia and headaches that are refractory to treatment can be extremely disruptive to patients' quality of life, and occur more frequently in women of all races. We would like to examine the profiles of minority patients in Hawai'i and see whether they are characterized differently from white populations.
Investigating the Neuropathic Electromyography Findings in COVID-19 Patients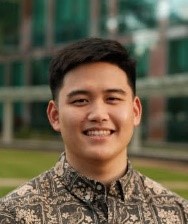 Research Assistants/Medical Students: Nathan Kim
COVID-19 is an acute infectious respiratory disease caused by infection with the SARS-CoV-2 virus. Although symptomatic patients with COVID-19 predominantly present with respiratory complaints, neurological manifestations have become increasingly recognized. However, the prevalence of these neurological complaints has been poorly quantified. A diagnostic procedure commonly utilized in the evaluation of patients with neuropathy is electromyography (EMG). Therefore, this study seeks to investigate the presence of neuropathic EMG findings in patients who previously contracted COVID-19.
Investigating the Prevalence of Psychiatric Disorders in MS Patients with Immune Comorbidities?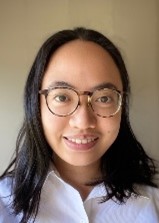 Research Assistants/Medical Students: Shin Chang
The immune system plays a vital role in the onset and progression of multiple sclerosis (MS). Studies have shown that certain immune comorbidities such as Hashimoto's thyroiditis, Type I diabetes, and psoriasis are more prevalent in patients with MS. Other studies have also indicated a higher rate of anxiety and depression among patients with MS. In this study, we will research the patterns of immune comorbidities in patients with MS and how they may correlate with diagnoses of depression and anxiety.
Is Neuromodulation like Vagal Nerve Stimulator Improving the Quality of Life, Reducing HealthCare Utilization in Geographic Island State like Hawaii?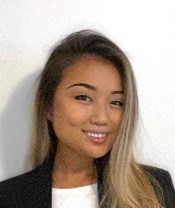 Research Assistants/Medical Students: ZoeAnn Kon
Neuromodulation-based therapies such as vagal nerve stimulation (VNS) is used for patients with refractory epilepsy. Many studies have shown VNS reduces seizure frequency and the impact on quality of life (QOL) in patients implanted with VNS treatment in many epilepsy centers.  However, the efficacy, utilization and QOL of life in VNS patients has not been looked at in geographic isolated island populations like those in the state of Hawaii and whether they are any different from other epilepsy centers.  Our project seeks to investigate the efficacy, utilization and QOL impacts of patients implanted with VNS at the Hawaii Comprehensive Epilepsy Center and Hawaii Center for Neuromodulation.
Investigating the Etiologies of Seizures in Patients Undergoing Video-EEG at Hawaii Comprehensive Epilepsy Center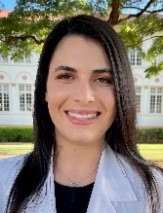 Research Assistant/ Medical Students: Julia Jahansooz
Routine electroencephalograms (EEG) are a first-line diagnostic tool used to detect abnormalities in brain waves. Outpatient Video-EEG monitoring (vEEG) is a more extensive, multi-day procedure that helps to determine the cause of these abnormalities. The distribution of etiologies of Hawaii Comprehensive Epilepsy Center patients who underwent an vEEG is currently unknown. This project aims to identify the percentage of patients with vEEG abnormalities and whether they experienced an epileptic versus a non-epileptic event. Other factors that will be considered include age, gender, duration of epilepsy, types of seizures, and number of anti-epileptic drugs (AED) used.