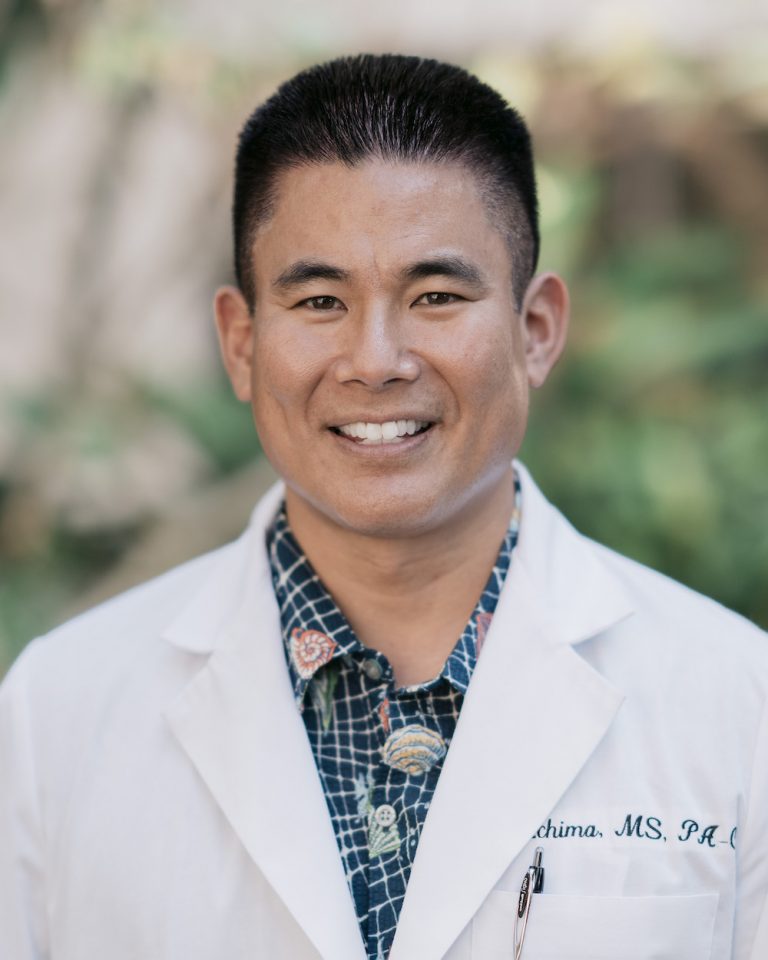 Neurology, Neuroscience

Headache and Facial Pain, Spine and Pain Management, Neuromuscular
Sub Investigator – Clinical Research Center
MS, Physician Assistant studies at Philadelphia College of Osteopathic Medicine
BS, Health Sciences at University of the Sciences in Philadelphia
BA, Zoology University of Hawaii at Manoa
PA Uchima has spent the last 17 years with WorkStar Injury Recovery Center in Kapolei Hawaii, specializing in Occupational and Rehab Medicine and has extensive background with Work Comp, No Fault, and third-party injuries.
PA Uchima has also dedicated 3 years Hawaii Air National Guard, 154 MDG at JBPHH as a Physician Assistant and Wing Support to ensure Airmen/Airwomen are fit to deploy and complete their mission.  Due to his passion for military service, he continues to devote time to the National Guard on a part time basis.
PA Uchima was born and raised on Oahu.  Developed the interest in medicine while volunteering and working at Pali Momi Hospital as Rehab Aide and pharmacy tech.
His interests and hobbies include his volunteer for the HPD as VSEO (volunteer special enforcement officer) enforcing handicap stalls and parking meters.  He also enjoys bicycle riding and has a passion for jazz music.